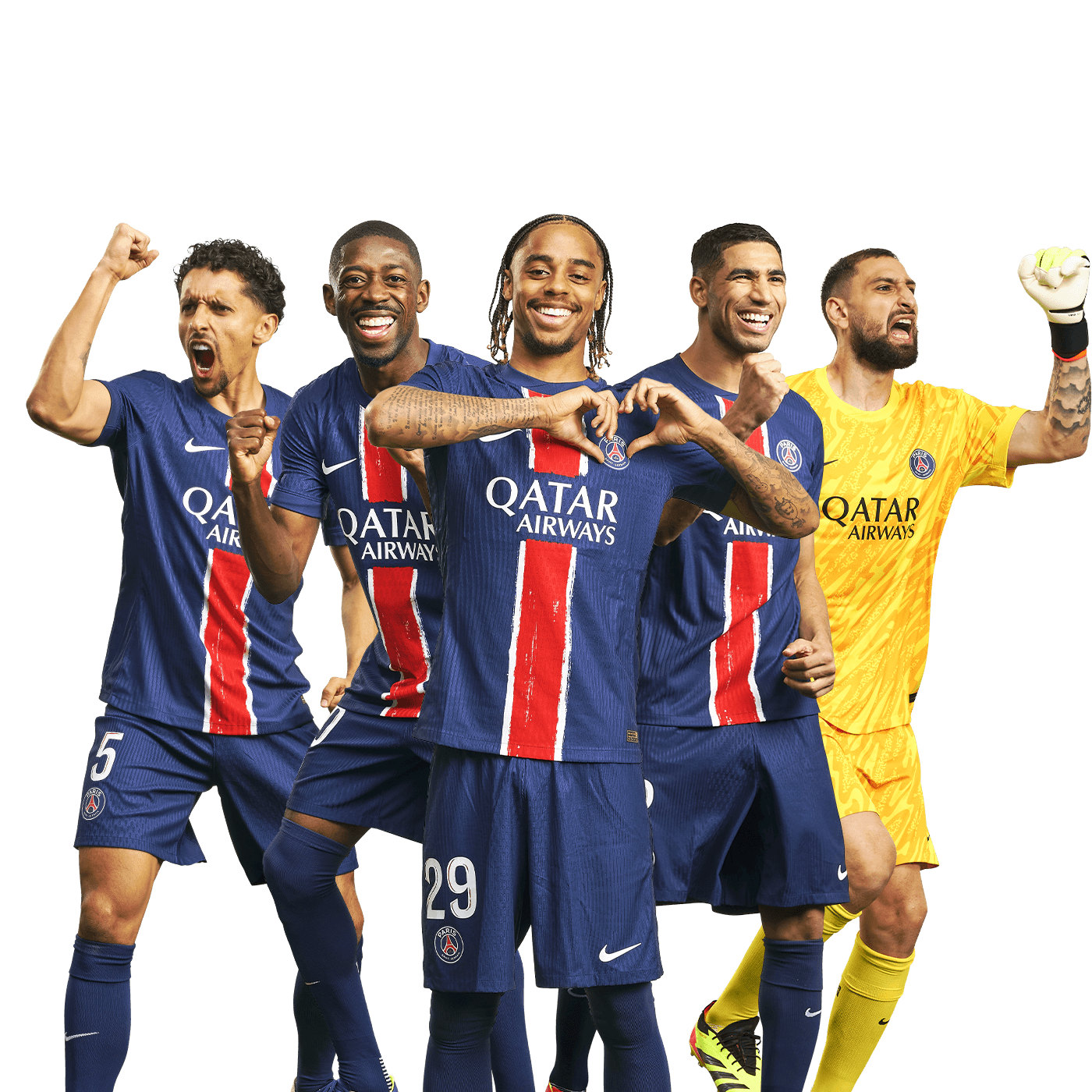 PLAY THE PARIS WAY
ICI C'EST PARIS
WELCOME TO THE OFFICIAL ACADEMY OF PARIS SAINT-GERMAIN IN PENNSYLVANIA
WHERE WE CREATE CHAMPIONS IN LIFE WITH OUR METHODOLOGY, ELITE TRAINING STRUCTURE AND IMPLEMENTATION OF POSITIVE VALUES
Discover the Programs
SUMMER CAMPS
2023 NOW OPEN!
LEARN FROM THE BEST, PLAY LIKE THE BEST
We had a tremendous Summer Camp 2022 season and we will be announcing dates and new locations in December. Join the waiting list to get updates and early bird pricing! We will be offering camps in: Bethlehem, Allentown, Malvern, and Philadelphia!
Register here
BOYS AND GIRLS U8 - U13
Take your first step towards world-class European soccer. Tryout now to join the competitive teams and receive professional training that will take you to the next level.
Register here
TRYOUTS NOW OPEN FOR SEASON 2023 - 2024
AFTERSCHOOL
REGISTER NOW!
PLAY THE PARIS WAY

WE TEACH OUR PLAYERS TO BECOME CHAMPIONS IN LIFE
We invite boys and girls ages 3-6 to join our recreational program. Learn from our PSG Certified Coaches the basics of soccer. Your child will learn skills and values to become a champion in life!

Register here
WELCOME TO THE BEST SOCCER
Paris Saint-Germain Academy Pennsylvania provides elite & professional soccer training to boys and girls of all levels from 3 to 12 years old. All coaches are Paris Saint-Germain certified and/or UEFA licensed and implement the official Paris Saint-Germain Program designed in France for the best players in the world such as MBappe, Dembélé and Asensio.
Paris Saint-Germain Academy is already trusted by over 20,000 young soccer players in North and South America, Asia, Africa, and in various European countries including France, Germany, Portugal, Russia, and the United Kingdom.
Paris Saint-Germain Academy Pennsylvania specializes in fostering the development of players of all levels by providing exceptional training, exposure to the highest level of youth soccer, and unique opportunities in the United States, Europe and beyond.
Apart from technical and tactical skills, Paris Saint-Germain Academy players are also trained to be smart players with an excellent understanding of the game, allowing them to develop high levels of confidence and be prepared for competitions. Paris Saint-Germain Academy Pennsylvania also instils in players the true values and philosophy of soccer such as fair play, respect, and commitment.
ROLL OVER THE IMAGES TO DISCOVER YOUR PROGRAM
Develop your technical, tactical, cognitive and physical skills
2 to 3 training sessions per week
For experienced players
Learn and develop the fundamentals of soccer in a fun learning environment through the official Paris Saint-Germain training program and methodology.
Designed for beginner soccer players U4-U7.
Boost your soccer skills
Several weeks available in the summer, winter and spring.
For beginners and experienced players
DISCOVERY CLINICS HIGHLIGHTS
Experience and participate in top-rated Paris Saint-Germain Academy training sessions first-hand and preview what it is like to be a Paris Saint-Germain Academy player.
Official Paris Saint-Germain Academy
7 locations in the Pennsylvania area